Macro-precise hand-pushing
Steady Module easily eliminates shaky hands (human error) and enables silky smooth camera motion even at ultra low speeds.
Works great even with heavy camera loads
Unlike regular slide stabilizing solutions, aka flywheels (inertia modules), Steady Module works perfectly even with heavy camera loads.
No batteries or chargers needed!
Steady module will enable you to nail that perfect shot even when you are at a very remote location. No batteries, no chargers required; completely mechanical solution. Uses fluid dynamics to dampen the movement.
Tension adjustment
Simply adjust tension with the wheel to achieve desired dampening. Steady Module is designed to smooth out low to medium slide speeds. At high speeds, since there will already be enough momentum for a smooth slide, you don't need to use Steady Module.
Silky smooth incline shots
Steady Module beautifully handles inclines even when your SliderPLUS is vertical! Just don't take your hands off of the system while descending. This will put all the weight on Steady Module, which is not recommended for the safety of your gear.
Reviews
Find and read inside stories from users like you!
Customer Reviews
Write a Review
Ask a Question
Not smooth
Disapointing. Half time smooth. Halft time shacky…
06/25/2021
Carlos L.

Spain
Excelente
Funciona perfectamente. El movimiento es ahora mucho mas fluido
04/30/2021
Jaakko N.

Finland
Great option for Slide Module 3
Smooth movement and easy to use without electricity. Great value for you money!
01/13/2021
Kinya H.

France
悪くない
フライホイールには及ばないが、ゆっくりした動きはやりやすくなります。
01/06/2021
Christoffer A.

Denmark
bump on rubberbelt with steady module
Work fine, but I think its making a bump on the rubberbelt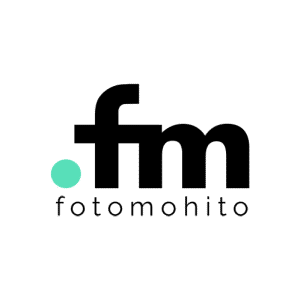 KS
12/27/2020
Katarzyna S.

Poland
Usefull
Perfect solution when speedy setup is needed.
11/23/2020
David V.

France
Very efficient
Very nice product, easy to add and remove from the slider, great build quality. I wanted to purchase it to have 100% chance of doing a perfect, smoothy slide shot every time. As far as I used it, no problem at all. The delivery was one weeks later than expected though (12 days), that's why I give it a 4, not a 5 stars.
11/20/2020
Sam R.

United Kingdom
Steady module is a must!
After using the slider pro for a while without the module i decied to give it a try. This unit will transform your movements, it essentially adds a clutch to the slider which will now produce unbeatable slides! Very high quality and a good but slightly larger design then i would have hoped. I understand this is necessary though so no complaints from me! Also a nod to edlekrones customer service. outstanding and unbeatable as always!
02/28/2020
Ioannis F.

Greece
kind of disappointing it skips
kind of disappointing it skips and doesn't work properly takes a lot of fiddling
02/21/2020
Yann G.

France
A good addition
Still in the learning curve to use it in a perfectly smooth way, I think it gonna rocks soon !
02/05/2020
Markus L.

United Kingdom
01/08/2020
Daniel W.

Germany
high level
Funktion und Verarbeitung auf einem sehr sehr hohen Level
12/28/2019
Dominik H.

Austria
The mounting system could be more precise
It does the job and is surprisingly easy to mount, but there is a certain margin of pressure you can use to attach it to the slider. If you use too much pressure, your slides get completely bumpy, if you mount it too loose, the belt will slip through the dampening if you do faster slides. It's kind of trial and error to find the right amount of pressure to get smooth slides with any speed or force applied.