Whole edelkrone ecosystem at your finger tips
Compatible with all motorized edelkrone sliders, jibs, heads and dollies, edelkrone Controller allows you to easily control any combination of these devices.
1
2
3
4
5
6
7
Precisely control every aspect
You can use the navigation pad to adjust speed, acceleration and any axis of your edelkrone including slide, swing, pan, tilt, and focus.
Setting the desired motion is ultra simple
After adjusting the pose with the navigation pad, press & hold any of the key pose buttons to save that pose. edelkrone Controller allows you to save up to 3 poses for easy recall. Simultaneously pressing two key pose buttons puts the system in a loop between those saved poses. It's that simple!
Most intuitive if you have a system with hand-control ability
If you have edelkrone products with hand-control ability such as SliderPLUS, JibONE, and HeadPLUS, you can adjust your poses without using the navigation pad. This gives an unprecedented efficiency to your workflow, and makes the whole process much more intuitive. Just point, set, and shoot!
Super easy time-lapse programming
Simply enter the desired duration, shutter speed, and interval. Then select two key poses for the start and end poses. That's it! For advanced features, such as dynamic intervals, we recommend using the edelkrone App.
Gesture Control Mode is ready!
Gesture Control Mode is finally here and it lets you move your edelkrone setup with your hand gestures without physical contact. You can now control pan, tilt, swing, or slide movements of your JibONE, HeadONE, HeadPLUS, SliderPLUS, and SliderONE, DollyONE, DollyPLUS this way and enter a new era of remote controlling with the latest update! Focus controls are not supported in gesture mode.
Built to last like all edelkrone products
edelkrone Controller is made of CNC machined aluminum for lifetime durability while remaining as light as a smartphone and small enough to fit in your pocket.
Fully Wired Connection Option
edelkrone Controller v2
works seamlessly with
edelkrone Link Hub
(sold separately) to provide a fully wired connection to your edelkrone motion control systems. This is perfect for environments with high wireless interference, ensuring a stable connection between your edelkrone controller and devices.
Cables are not provided with edelkrone Controller v2.
The total cable length for edelkrone setups with edelkrone Controller v2 has been tested up to 131 ft (40 m) and works with standard 3.5 mm audio cables of your choice.
TIP
Reviews
Find and read inside stories from users like you!
Customer Reviews
Write a Review
Ask a Question
11/29/2021
Keshav M.

Denmark
Simplicity
This controller was so easy to setup and get going. Build quality is top notch. Neat design, simple yet powerful for what it has to do.
11/29/2021
Bernhard S.

Germany
Independence from mobile, but magnifying glasses required
It's a nice device giving the independence of a mobile. But it should be delivered together with some magnifying glasses. The display is so small, the character size so incredible little, that it is nearly unreadable. Even it is the same font size as in other displays of Edelkrone, there you have only to monitor a bar, so there it is not disturbing.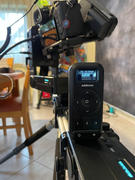 11/26/2021
Marko W.

Slovenia
Excellent
Top product! Top product! Top product!
08/26/2021
JAIME B.

Spain
Un accesorio imprescindible
Muy robusto y bien construido, no me gusta depender únicamente del teléfono y este mando a distancia funciona a la perfección.
07/22/2021
Florian D.

Germany
Fantastic piece of equipment
I've been using my slider with the app, which is all good and fine. But this takes it to another level. Better connection, easier handling. Having a dedicated controller definitely ups the game.
06/28/2021
Ewerton M.

Ireland
Excellent products
As usual, all products from Edelkrone are top quality. Their customer service is also excellent
05/07/2021
Harald Ø.

Norway
Almost perfect
Great. But wish I could use it properly with all the paths on my DollyPlus.
05/03/2021
Claudio J.

Germany
Great little Helper
Quick and nice litte Helper.
03/15/2021
Sebastian K.

Germany
01/27/2021
andy n.

United Kingdom
Nice remote for fast control
I love it as it connects easily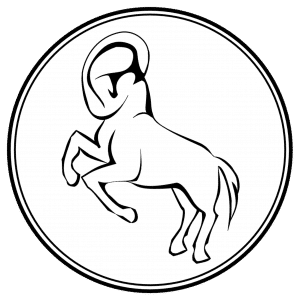 TG
01/06/2021
Tilman G.

Germany
Important feature for the Edelkrone gear with slight flaws
This item is very useful, if you use several components to be able to have a dedicated control about your gear and its next to five stars beside the missing positions 4-6.
12/20/2020
Albert B.

Spain
edelkrone Controller
Great !
12/15/2020
Ulf P.

Germany
Perfect
Perfect complement for the SliderOne
12/03/2020
Janusz G.

Poland
quite good
Good design and built. But It seems to discharge batteries too fast. 1-2 days and need replace.
12/01/2020
Heinz V.

Switzerland
Perfekt, wie alles von Edelkrone
Perfekt, wie alles von Edelkrone Sehr gute Verarbeitung Einfache zu Bedienung
09/08/2020
Gerald V.

Austria
Works good
Good product for easy motions.
09/03/2020
Jānis P.

Latvia
Not was I was expecting
I was hoping for this remote to be as the Holy Grail and solve the connectivity issues when using the phone and letting the phone be a phone. Having a dedicated device for a task is always better. In theory. Unfortunately, my experience was not as I hoped it would be. I turned on the remote to see how it's like, once I was done exploring the menus I was going to turn it off, but that is one feature this remote doesn't have because it gets stuck on the shutting down screen and that's it. You have to remove the batteries to shut it off. I'm sure that could be a firmware update fix, but to update the firmware you need a cable that was not included with the remote. For over EUR130 you'd expect that to be included. I decided to give it a shot anyway and on my first shoot....well....I had to revert back to the phone, because the remote would constantly lock up and for the life of me I could not get my programmed settings to execute. Final thoughts? I bought an expensive, well-made brick. This was my last hope of salvaging my investment with Edelkrone. Switching to the competitors. I want to be using things as advertised, not troubleshooting them.
08/26/2020
Neil W.

United Kingdom
This controller is terrible
I have quite a few Edelkrone products and up to now I have been a big fan of the innovative designs and fantastic build quality. As usual this item is a pleasure to handle and to look at. If it actually did something useful I am sure it would be another great product, but it doesn't! This controller is a massive disappointment. "How wonderful" I thought it has 3 poses so I can have 3 pre programmed pans with different acceleration rates and speeds. "How great!" I will never have to set a speed or acceleration rate again. How wrong I was. You have 3 poses that all have to be at the same speed and acceleration rate. Fantasic! I can go right then left than right again which is pathetic, but it gets worse. I dose not have a memory. So it dose almost nothing, but you have to tell it to do almost nothing every time you want you use the thing!! So I took a deep breath and said "ok, so I will use it manually" Still no good, you can not vary the speed unless you set a pose. I had quite a lot of hair when I bought this product but I torn most of it out in frustration. I can't bring myself to go into detail about the problems with pairing, the fact that it turns itself off far too soon if not used, the battery life, etc, etc. The only good news is that I can boast that I am so rich I can afford to £130 for a paper weight. Oh, I almost forgot. I bought this to control a Head One, which I thought was another great Edelkrone product until it stopped working. It now just make a nasty grinding noise so it is the perfect companion for the controller. Yours (weeping quertly) Neil Waving n.waving@btinternet.com 07973 149672
08/10/2020
Russell s.

United Kingdom
Remote controller
So often manufacturers make the remote from plastic the most important part of the kit the you have just purchased, Not here, made from Billet great feel in the hand and robust, another detail I love is the magnetic battery cover, super easy to change batteries and no broken plastic plastic clips that is so often the case with cheap plastic remotes.And works fantastically well in my wildlife filming, so much easier to use than the App on my iPhone. Great design and quality 10/10 as always from this company
08/07/2020
Ludovic R.

France
Must have for all products
I'm using a Slider One with a head one module, and even if the iOS app is well done, it's a bit frustrating to re-connect each time you switch to another app (e.g. the control app for my osmo). So this little remote controller comes as a simple and straightforward tool to trigger your motions. It supports loops, I haven't checked the wireless range but the point is to let the phone appart and to have all the controls you need on a dedicated device. It's heavy and solid, and I'd never seen a battery compartment like this : very clever design with a magnet ;) The next accessory I expect from Edelkrone is a battery adapter for infinite loops or day-long moving timelapses ;)